Elliot Lake, the 1st ride of the snowmobile season – November 20th, 2022
Fresh Powder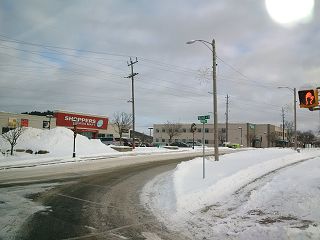 Word was out that Elliot Lake Ontario received a snow dumping on November 19th, 2022. Could it be rideable? After a few calls, some viewing of FB photos, my cross-country riding colleague Chad and I loaded up the sleds and headed for Elliot Lake. When we arrived, we weren't disappointed, one step out of the truck and were convinced it was going to be a good day.
Logging Roads
What a great day to be on the sleds, the storm had passed through and out came the sun. Chad and I know this area well. We explored several logging roads that we would normally run during mid-winter months that allow us to get into the deep interior for some cross-country/backcountry riding. Obviously, there was no cross-country riding on this trip, but there was an opportunity to test the sleds in preparation for the upcoming winter season. On this trip, I brought my custom feather-lite Polaris fan-cooled sled, which tends to stay on top of the snow.
Blind River Bound
The snow storm that hit Elliot Lake also covered north of Blind River. We ran the main Cyr logging road from Elliot Lake to the south side of Lake Matinenda and made it about 1/3 of the way to Blind River, turning around just north of Emerald Lake. We still had plenty of snow-depth and could have continued.
Author: Dan Kachur – https://sled-x.ca